Best UK Cashback Sites
[REVIEWS 2019]
It's just so easy. Cashback websites pay you when you buy at online retailers. Use them well and you can make £100's extra per year. Here we list the best sites to use, plus some tips on how to get the best out of them.
In This Page
What Is A Cashback Site?
Good question. The short answer is they give you back the advertising revenue that they get from retailers. The only thing you do differently is that you start at the cashback website, and click through to the retailers website from there. Then everything just works automatically from there.
Cashback Site Reviews
Here's our list of the best cashback sites for the UK:-

TopCashback Review
TopCashback are definitely the leader of the new breed of 100% cashback sites. With over 5,350 stores listed, and no admin charges at all. That's right, with these guys it's 100% cashback with nothing deducted even when you request a payment from them!
You can request payment at any time, and can receive your money by cheque, PayPal or even direct to your bank account. Again, no charge AND no limit on how little you can request. No waiting for £20 to build up here.
Conclusion: you need to join this one. They won't necessarily always pay the very best rates, or have all the shops you want to use, so it can pay to join one or two other sites as well. But if you only ever join one site make it this one. There's a good reason they have a 5 Star Excellent rating on Trustpilot.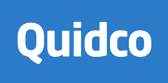 Quidco Review
Quidco are the main rival of TopCashback. And frankly if you join either of them you're not going to be disappointed - they're both really good. Quidco offer pretty much the same range of shops as TopCashback, the cashback percentages are mostly as good too and they also have great ratings on Trustpilot.
While they fall behind just a little on the percentages for a few shops - Amazon UK for example - they do also run a 'Highest Cashback Guarantee'. This is basically double the difference if rival sites offer better. There are some exclusions however so do check first.
Quidco do offer less variety of payout options. Although they do have 35 partners where premium members can trade their cashback for vouchers and get a top up (typically around 5% extra, but some are 10%).
But heck, they still have 4,500 brands, you can get paid direct to your bank account, PayPal or as Amazon credit (the big 3 most people care about) - and they've got 7 million members!
My suggestion would be to join both sites and just see which one you prefer to use day to day.
Click For Quidco
iMutual Review
iMutual have taken the battle a step further. When 100% cashback sites arrived everything changed - now we have a site that gives you 100% cashback PLUS free shares. It's also run by the same guy who originally started rPoints, the first cashback site to hit the internet. It's nowhere near as big as TopCashback, but has lots of potential. And in time iMutual members will own 90% of the shares in the company.
Conclusion: well, you have to join really. You get 100 free shares just for joining, and can earn more. And that's on top of the 100% cashback shopping. Note: make sure you also register for the shares AFTER you join (just requires your name, address and tick a box).

FroggyBank Review
Froggy Bank have an attractive and easy to use site. They don't yet have as many online shops in their database as TopCashback, but are growing.
The main difference here is they do charge you £5 per year admin fee. It is still free to join though, because the fee is only deducted out of your cashback earnings (if you don't earn enough, they don't carry the charge forward). You can get paid direct to your bank account or by Paypal. With no minimum amount restrictions for BACS and Paypal.
Conclusion: a really good site, but currently outclassed by TopCashback due to the £5 fee. You might prefer the way it works though, so you can join and test it out. After all, it doesn't cost you anything to try.
How Does A Cashback Site Work?
The mechanics are very simple. You create an account with the cashback site, which is normally free. Then use that site as a starting point when you want to shop online. You simply find the shop you want to use in their directory, and click the link. You're then on the retailers site and shop as you normally would.
The magic then happens after you buy. In the background the retailer automatically pays an advertising fee (or commission) to the cashback site you used. They then give that fee back to you. And yes, it really is that easy.
Your cashback bonuses actually build up in your cashback site account. You then decide when to withdraw them and how. And no, they don't make you wait until you have a huge balance before you can withdraw (minimum payouts start at just £1..!). You can also choose from lots of different payout options - straight to your bank account or to your PayPal account for example. Or if you choose some of the 'retailer credit' options you can actually get an extra bonus. So for example if you chose to have credit with Debenhams you'd get 15% extra, or 10% extra at Costa. Choose somewhere you normally go and this can be quite a major extra boost.
So why would retailers want to do all this? Because they get lots of exposure from the cashback sites who will typically feature their special offers and promotions. These sites have many millions of members so they have real power, and most retailers do want to be part of this!
How To Use Cashback Sites?
Absolutely the best way to use these sites is to just shop as you normally would. Buy what you would normally buy anyway, at the best price you can find. Then collect your cashback on top of that.
If you use the sites in this way then most people can make £100's per year (or save £100's depending on how you look at it!).
Don't however use a cashback offer as the only reason to buy. You want the best price overall, so you need to consider the cashback percentage and the price you are going to pay. Don't just blindly take the biggest cashback amount as you might end up paying more overall.
Are Cashback Sites Safe?
You never pay any money to a cashback site for the things you are buying. So they don't see your payment or card details. Everything goes through the retailer as normal - so in that respect there is no extra risk and the sites can be considered safe. The cashback sites will get some information about your shopping habits, but that's no more intrusive than using a loyalty card in a supermarket for example.
TIP: one thing we do recommend however is that you withdraw your cashback balance regularly. Do not leave it to build up. The big sites now are very unlikely to disappear overnight, but it's just wise not to treat your balance on their site as a bank account, because it isn't. There is no guarantee that you will get your money back if a site should close down. So take it out regularly and put it in your real bank account where it is a lot safer.
Are Cashback Websites Worth It?
It depends how much you shop online, and what websites you use. Not all websites will be in the directories and able to earn cashback rewards.
But for most people, there are £100's a year to be made just by taking an extra 5 to 10 seconds effort before you buy something online. And you can make significant amounts by bothering to do some comparing and switching around things like insurance policies (as well as potentially save a lot of money anyway if you haven't been comparing providers already).
How Do Cashback Sites Make Money?
The sites get paid an advertising fee when they send you to a retailer and you buy something. In the past this fee was split between you and the cashback site. Not any more! The big sites shook up the whole industry years ago now and started paying 100% cashback to you...
Which then begs the question - how do they make any money then..? Is the whole thing a scam?
Simple. These sites are big and powerful - with millions of members. So they drive a lot of sales to the retailers. Because of that the retailer pay them bonuses over and above the advertising fees they normally pay. It's these bonuses (in part) that keep the cashback sites running and making a profit.
The other way they make money is by offering paid memberships. TopCashback and Quidco for example both offer a premium level of membership which costs £5 per year. For that you get higher cashback rates from some stores (Amazon for example) and other bonus features. Is it worth it? If you use the sites a lot, then yes, it can definitely be worth it!
Which Cashback Site Is Best?
Right now it's a battle between the top two - TopCashback and Quidco. If you join either of these you can't really go wrong! They have pretty much the same range of retailers, and cashback rates are very similar.
But if you had to choose only one (you can join both of course, they are free!) then TopCashback does have the edge, with some better percentage rates and more payout options.
For reference, here's where you can find the old 'standard' ones. Don't use any of these anymore though, you can do MUCH better with the 100% cashback sites reviewed above. There are also reviews of the old sites that have closed down here.