UK Online Banking Reviews
Online banking in the UK has seen a revolution in the last 4 years. You can now bank online with most UK banks and building societies - at least to some extent.
NOTE: Please remember we are NOT financial advisors - everything here is just our opinion. Nothing here is investment or financial advice - please consult an independent financial advisor before acting on any information contained on this site.
Online banking is also available from the specialist internet only banks such as the ever popular Smile.
The services available from online banking vary, but generally allow all the daily transactions you would normally need your branch for. Transfer money to your savings at 2am in the morning. Cancel a Direct Debit, check your balance, statements, pending transactions. Some allow download of statements. Some integrate with Microsoft Money or Quicken for a complete home banking experience.
Read on for the best UK online banking deals:

Cahoot
Rating:
Full online banking service from Abbey National. Current account paying 1.65pc (1.75pc if you don't want a cheque book). The savings account has recently fallen from grace though, now paying just 2.00pc for balances up to £50,000. Another very good internet banking system though.
Best Buy - Which? Magazine
For more details or to apply online now click here for Cahoot

Smile
Rating:
Full online banking with the current account paying 2.27pc, credited monthly. Instant access savings rate of 4.25pc. Cash ISA at 4.75pc. Fund Supermarket giving access to Fidelity managed funds (including ethical investments) if you want a shares ISA. As it's customers will tell you, one of the best online banking systems the UK currently offers. Owned by the Co-op Bank, Smile has also adhered to the Co-Op Banks ethical investment policies since December 2001 so if Ethical banking is important to you look no further.
Best Buy - Which? Magazine
For more details or to apply online now click here for Smile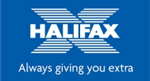 Halifax
Rating:
The charming Howard has picked himself up more recently and bumped up what was becoming a disappointing current account interest rate. Now paying 5.12pc on the first £2,500 of your balance with the 'Halifax High Interest Current Account'. He also does have a very good online banking system too. The Web Saver savings account offers 5.50pc (including a current special bonus of 1.25pc).
For more details or to apply online now click here for Halifax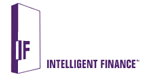 Intelligent Finance (IF)
Rating:
Originally plagued with delayed launches, online banking with IF from Halifax seems to be fully back on track. Current account rate now trails the best but still pays a reasonable 2.25pc. Savings account offers a much better 4.55pc. Cash ISA at 5.10pc. With balance pooling you can also offset your savings and current account balances against loans or mortgage with - IF you want to put all your eggs in one basket that is.
Best Buy - Which? Magazine
For more details or to apply online now click here for Intelligent Finance

Nationwide
Rating:
Internet banking with a High Street presence. The FlexAccount current account has received an overhaul earning Nationwide an extra tick for ramping up from a dreadful 0.25pc to a respectable 3.50pc for paying in over £1,000 per month. e-Savings account is good at 5.05pc from just a £1 balance.
For more details or to apply online now click here for Nationwide
Egg
Rating:
No current account here, but some good savings and investments products from this internet only bank. Internet only savings account rate at 4.75pc gross. Large fund supermarket so you can pick and mix an equity ISA. Site navigation has traditionally been a triumph of quirky design over funtionality. A lot of the huge graphics have now gone, and thankfully speed is much better.
For more details or to apply online now click here for Egg
First Direct
Rating:
Like Smile, a bank often recommended highly by the customers that use it - always a good sign! Solid online banking but the current account isn't such a great 2.00pc AER - and you have to maintain a balance of £1,000 for that, otherwise you drop to 0.10pc. £50 bonus on transferring your account. Savings Account tiered from 3.25pc at £1 up to 3.80pc at £100,000.
For more details or to apply online now click here for First Direct
Royal Bank of Scotland
Rating:
Good online banking let down by a dismal 0.10pc on the current account. It's almost an insult to name the product 'Interest Paying Current Account'! Direct Saver savings account saves some face (say that fast) is now much better at 3.75pc tiered to 4.75pc at £50,000.
For more details or to apply online now click here for Royal Bank of Scotland
Citibank UK
Rating:
Solid online banking system from one of the first banks to provide one. But sadly what used to be a fantastic interest rate has been slashed to a ridiculous 0.10% putting Citibank firmly in the "don't buy" category alongside Natwest and Barclays!
Natwest
Rating:
Internet banking from the big High Street boys - recently much improved in terms of speed and functionality. Current account interest has always been very disappointing - and still is at just 0.10pc. No wonder it's impossibly hard to find it on the Natwest site... Why stay?
Barclays
Rating:
Online banking from another of the big four. Comprehensive online facilities, but let down by a very poor current account interest rate - it used to be a derisory 0.10pc but is now invisible - is it really zero? I challenge you to find it! Shame on you Barclays.