Free Newspaper DVD's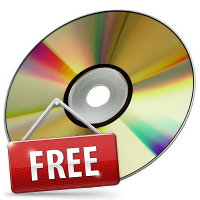 This is great! The weekend national newspapers are so keen to try and change our buying habits, they keep giving away free DVD's and CD's.
And these are not samples, trailers or even junk movies either - many are really good films you'll get a lot of enjoyment out of. They have mostly been appearing in the Saturday and Sunday editions, so keep your eyes open. Or check back here to see which free newspaper DVD's are coming up!
UPDATE: This is pretty much a dead industry now. Who needs a shiny disk any more when we can just stream or download everything! If you're a bit old school (like me!) then you might still find the archives listed below useful :-)
TIP: if you haven't yet, make sure you join one of the best cashback shopping sites - it could pay you back £100's a year!
2014 Free Newspaper DVD's
| Date | Newspaper | Title | Item | Notes |
| --- | --- | --- | --- | --- |
| Sat 8 Feb | Daily Mail | Collins Easy Learning Spanish Course more info | CD | Free with paper |
Of course, you don't get all the normal 'extras' with these free versions of the DVD's - but be honest, how often do you really watch deleted scenes and the 26 featurettes..? So for those evenings where there's nothing better on TV - why not spin up a free classic on DVD instead! And don't forget, as a bonus you do get a free newspaper with your DVD :-)
Check back each week for more free newspaper DVD's...
Free Newspaper Giveaways Archive
You can also find the free newspaper stuff for previous years in the archives here:
2013 | 2012 | 2011 | 2010 | 2009 | 2008 | 2006 | 2005