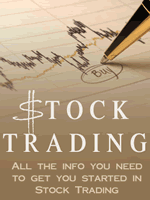 You'd be forgiven for thinking that trading in shares is incredibly complicated.
The sheer wealth of information available makes it seem so big and overwhelming. But just like most things – they make it sound incredibly complicated so it makes them look clever…
Our online introductory stock trading guide has proven popular.
It won't make you a city finance whiz kid overnight. read the rest